Activities
Borumba Deer Park has all the facilities you need for a relaxed and care-free camping trip
ANIMAL FEEDING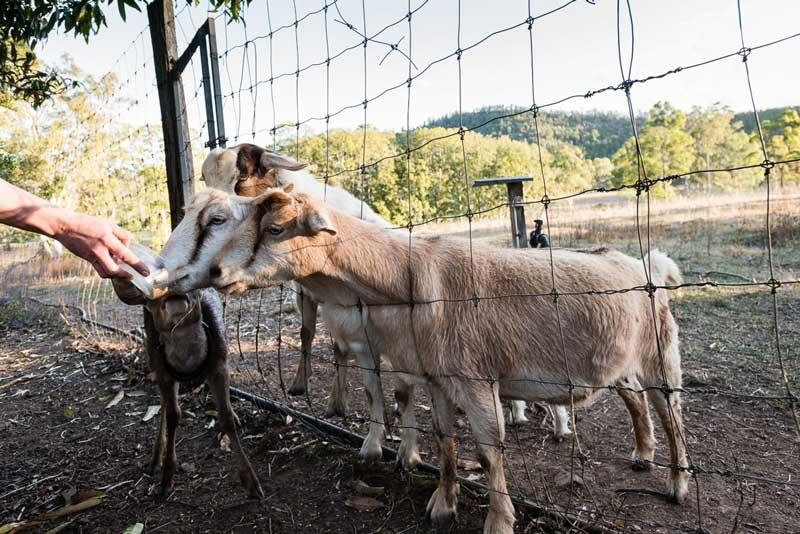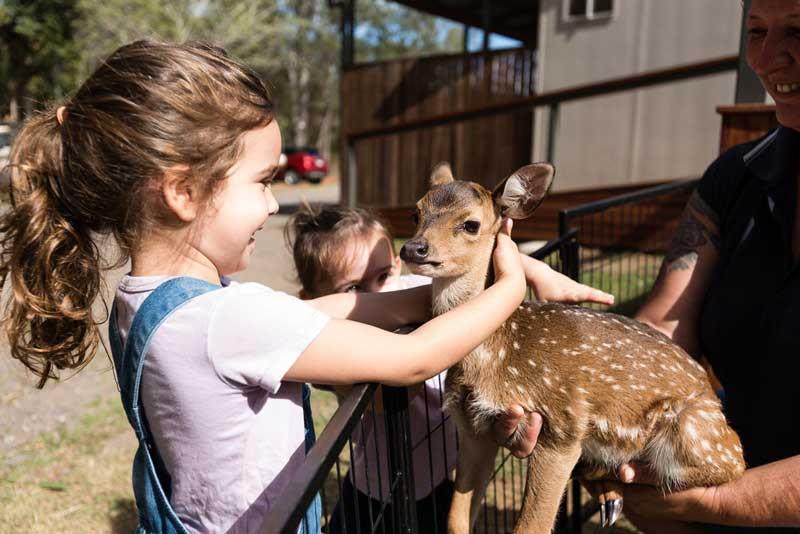 Hand-feed the deer, pigs and goats. Animal feed is available for purchase at the kiosk.
Come and meet Barney the Baby Buck and Fi, who come down to the kiosk for hand-feeding and photo opportunities. A baby animal feeding area with kid goats, piglets and fawns is coming soon.
WATER ACTIVITIES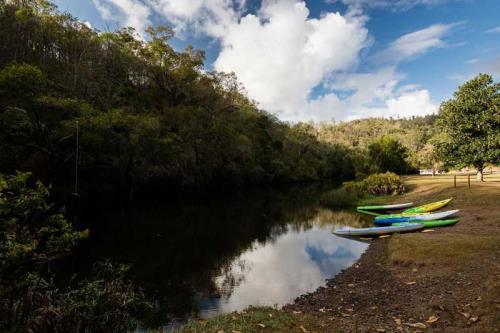 Feel free to bring your own kayak or paddleboard and have fun on Yabba Creek!
Inflatable Tubes, Floating Mats & Lifejackets are available for hire. Ask the staff at the kiosk for details.
HIKING & NATURE WALKS
There are plenty of walking tracks throughout the park and outside of the park, winding through the nature reserves.
FISHING
Throw a line in at Lake Borumba or in Yabba Creek. Regular fishing competitions are held at Lake Borumba. Ask the staff at the kiosk for details.
NATURE-INSPIRED KIDS PLAYGROUND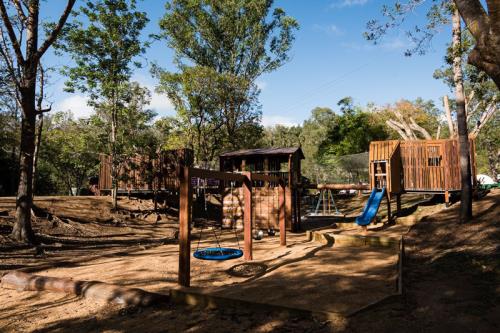 Check out the brand new playground built in 2020, with rock climbing, rope climbing, bridge walks, slippery slides, basket swing and single swings. This will keep the kids entertained for hours!
Are you ready to experience Borumba Deer Park? Book Online
MINIATURE GOLF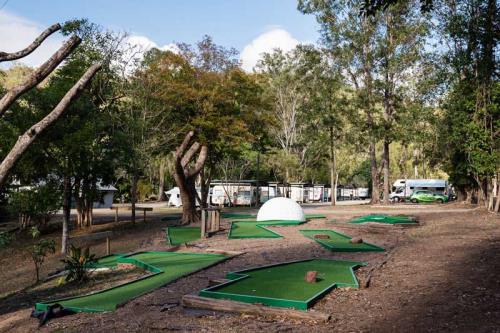 Challenge yourself and your family on the newly renovated nine-hole mini golf course. Set in the shade of beautiful trees, it provides a great place to enjoy yourself while escaping the sun on a hot day.
Golf Clubs and balls are available for hire. See the staff at the kiosk.
KARAOKE & DISCO
On special occasions, the music will be cranked up in the stockyard so you can sing and dance the night away. Ask the staff at the kiosk for details.
DAY USE AREA
The day use area is available not only for campers at the Borumba Deer Park but also day visitors who want to enjoy a day at the Borumba Deer Park. Day visitors must still check-in at the kiosk before entering the park. Additional day use areas are coming soon.